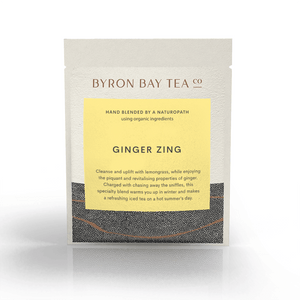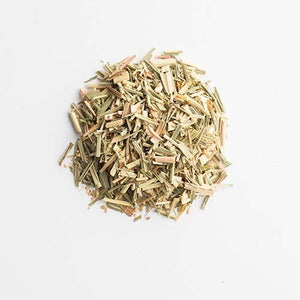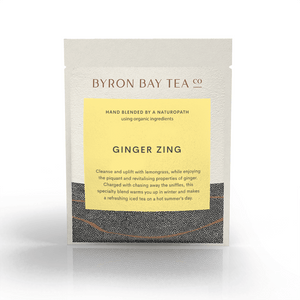 Great Tea with just enough Zing
Great Tea with just enough Zing
It's the best blend for me after years and years of Lemongrass and Ginger from another brand.
Great anytime of the day
This tea is delightful and soothing. I am ordering more right now.
Ginger Zing in the morning Chai in the afternoon
I thoroughly enjoy Ginger Zing tea in the morning. It sparkles!
Delicious winter warming tea
I was looking for an organic ginger tea to warm up my winter days and I am thrilled to have found the Ginger Zing tea. It's delish, organic and only has two ingredients, ginger and lemongrass. Perfect and just what I was looking for!
Ginger Zing for the Win
I recently started a recording project and needed something to soothe my voice with all the talking and to prevent throat clearing on air. I read somewhere lemon and honey does the trick, so I picked up the ginger zing at my local grocer and it worked a treat! Whenever I felt my vocal chords getting strained I took a sip of my warm tea and instantly felt like I could carry on talking. LOVE!
---