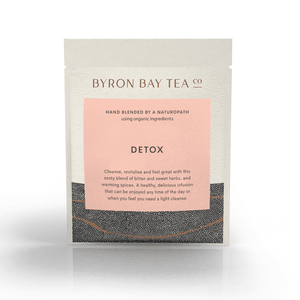 Tasty natural detox
Love the taste, slightly sweet and full of flavour and character. Organic ingredients and a natural way to detox.
Love this tea
This tea is like a warm hug that wraps you up in its goodness! It is my go to if I have had a big week or even if not. My tummy feels great after it and I keep recommending it to my friends.
Detox
Scored a box of detox tea at a girls weekend. Finished the box, brought a tin.
Make a cup in the morning & top it up with hot water and sip it all day...yum!!
Perfect Pairing
Sipping a cup of the Detox blend, is the perfect ending to a relaxing Spa day.
---